Living in North-Troms
What qualities do you look for when you are deciding where to settle? Is it a good place to raise a family? Are there job opportunities? Are there plenty of cultural and leisure activities on offer?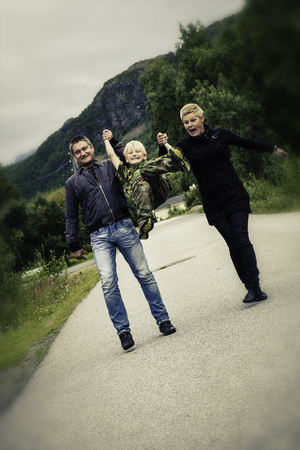 Photo: Tor-Ivar Næss
In North-Troms there is room for active, creative, courageous people, like you. The region as a whole offers an attractive job market, a rich cultural life and magnificent scenery; in fact, it is a great place to raise a family.
Here you can realise your ambitions and truly make a difference. We have a wide variety of well-established businesses spread throughout North-Troms.
North-Troms is extremely well endowed with natural resources. The region offers rich opportunities for commercial fishing and farming, as well as power generation. In this part of the country, too, the landscape is largely undeveloped, and we are used to living in harmony with the forces of nature. The wild and beautiful countryside could be a resource for those with a desire to build something from scratch, and we have the space for anything from a modest wood cabin to a luxury villa. That gives you the freedom to choose. The climate ranges from typically coastal conditions with relatively small differences in temperature through the year, to an inland climate with cold winters and hot summers.
An attractive region also includes enterprising people, who see opportunities where they arise. Do you want to be one of us? There is room here for your initiative!