Living in North-Troms
We welcome both newcomers and those moving back to our region.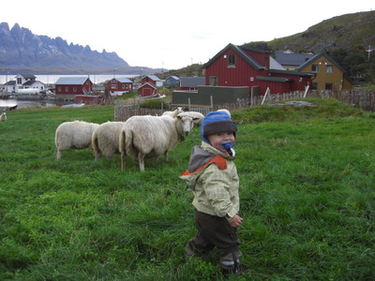 Photo: Beate Brostrøm
North-Troms offers plenty of opportunities if you are looking for somewhere to live, whether you prefer to rent, buy or build from scratch. Some of us like to live in a town or regional centre, close to work, school, leisure activities and cultural amenities. Others dream of living in the country. We have room for both. That gives you the freedom to choose whatever suits you best. But no matter where you live, you are guaranteed to avoid rush-hour traffic jams!
Most places in the region have good broadband internet access, so residents can make use of modern technology even if they choose to live in the countryside.
Anyone thinking of moving to our region will find lots of useful information on the individual local authorities' websites.
We hope you will enjoy living in our area!