Our welcome programme
Are you wondering about the housing opportunities to be found in our region? What about job vacancies or nursery places?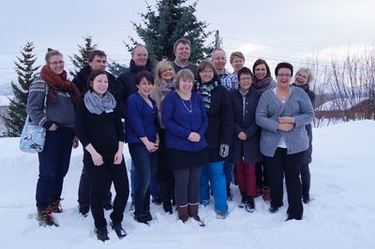 Photo: Omdømmeprosjektet
In North-Troms we aim to take extra good care of everyone who moves here. We have therefore created a welcome package for you, to give you the information we think you will need during the relocation phase. Each local council also offers a mentoring service for newcomers, to help you find your feet and settle in. We want you to feel as welcome and as cared for as possible from day one.
Since we believe that good relations between you and your new local authority are important, every six months the mayor invites newcomers like you to a welcome evening, for a nice chat and to give you the chance to ask any questions you may still have about your new home.
We look forward to meeting you!