Pre-school
We believe that pre-school nurseries are important for children's development.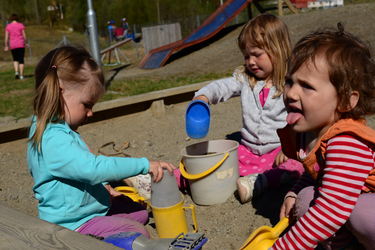 Photo: Reni Wright.
In our nurseries children learn primarily though familiarisation with and use of the natural environment which underpins our way of life in this region. In addition, our cultural and linguistic heritage is important to us. For this reason, several nurseries include a Sami or Kven (Finnish language) focus as an integral part of their day-to-day activities.
Both private and council-owned nurseries in the individual local authority are part of a coordinated enrolment scheme. This means that only one application form is needed, and you avoid having to apply separately to numerous nurseries to secure a place for your child.