Travelling in North-Troms
It used to be said that all roads lead to Rome; the same could almost be said of North-Troms, too. Did you know that we are just a short hop from Tromsø Airport in the south or Alta Airport in the north? This gives you plenty of opportunities for work, education and leisure.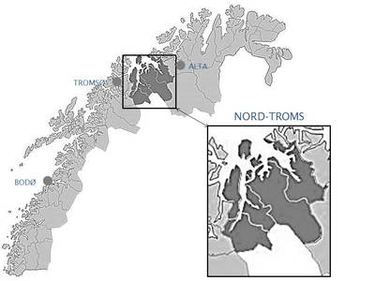 You can travel to and from North-Troms by private car or public transport, by bus, plane, passenger ferry or the iconic Hurtigruten coastal express service. Sørkjosen Airport is the regional airport, offering daily connections to and from Tromsø and Hammerfest. The ferry link across Ullsfjord and Lyngen cuts travel times for those living in the area but working or studying in Tromsø.
Down through the ages we have travelled back and forth across local and national borders. In this way we have established exciting regional, national and international partnerships, which have strengthened our development, forged links with a broad diversity of people and cultures, and created interesting job opportunities for you to enjoy.