Working in North-Troms
North-Troms is constantly seeking new recruits for its labour force. We know that in the next few years both public and private sector organisations will have need of staff with a wide variety of different skills.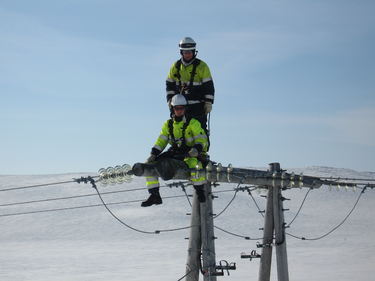 Photo: Ymber.
We encourage innovation and development in North-Troms, which is why we are focusing particularly on entrepreneurs and business leaders. The region is home to many small and medium-sized companies, especially in the fields of aquaculture, fishing and farming, trade, transport, construction, travel and industrial production.
The region emphasises entrepreneurship, and aims to involve children and youngsters in the area's business development through an entrepreneurial boot camp, entrepreneurship in schools, company visits and work experience opportunities.
We encourage new companies and entrepreneurs to set up operations in our region.