Performing arts classes
We are extremely proud of the performing arts classes we offer in North-Troms. In fact, we believe they play a key role in promoting social and emotional wellbeing.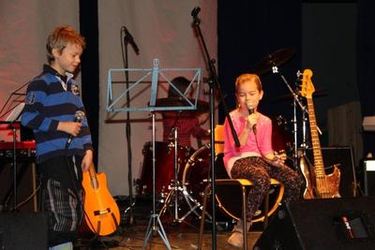 Photo: Nordreisa kommune
Performing arts classes provide both students and the local community with plenty of positive experiences through the year. All of our performing arts schemes offer instrument tuition, both one-to-one and as part of a band/orchestra. Other classes include choir singing, drama, dance and other cultural activities, including the culinary arts. The performing arts classes also play a key role in the Youth Arts Festival (Ungdommens kulturmønstring).
Take your pick and join in!